The three-day holiday event begins on Saturday | News, Sports, Jobs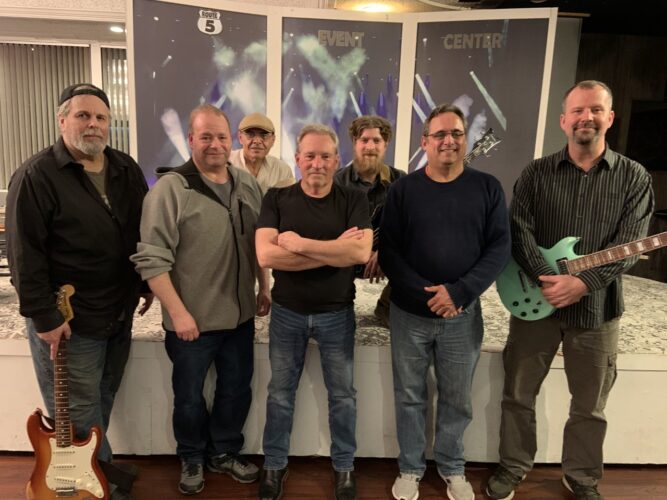 The City of Dunkirk and Mayor Wilfred Rosas will host the annual three-day 4th of July celebration from Saturday to Monday at Memorial Park.
On Saturday, the Dunkirk High School Class of 1989 will host the eighth annual Marauder Trotter 5k Run/Walk starting at 9 a.m. at Wright Park.
The event will include a $100 prize for the top male and female runners, medals for the top three finishers in each walk/run age category, DJ Joe Gould, a Win Big Basket raffle, appearance of the Marauder mascot and food and beverages available for purchase at the Beach House Bar and Grill.
See SATURDAY, Page A3
To register, please visit www.runsignup.com, visit the Clarion Patio today from 5-7 p.m. for early pickup of race packets or register on race day between 7:15-8 a.m. h 30.
Additionally, the Class of 1989 will host a free Children's Wheel Parade at 10:15 a.m. in Wright Park with prizes for the top three entries. Families are encouraged to decorate bicycles, wagons, scooters, buggies, buggies or any other small wheeled device to participate in the 4th of July parade. No registration is required.
After the Marauder Trotter at 1 p.m. at Wright Park, the City of Dunkirk's Festivals and Special Events Department will be hosting a community sled scavenger hunt with $250 as the grand prize. Teams must consist of four members (aged 12 and over) including at least one aged 21 or over. The event will last until 3:30 p.m. All attendees must pre-register by calling Scott Mekus at (716) 366-9848 by 5 p.m. today.
At 5 p.m. at Memorial Park, food, drink and merchandise vendors will be open with the Backlog Band on stage followed by the Alexander James Band beginning at 7:15 p.m.
Sunday, Memorial Park Vendors will begin at 3 p.m. with the following musical lineup of Woodenship at 5 p.m. and Smokin' 45 at 7:15 p.m.
On the fourth, vendors will be available starting at 11 a.m. Zen City plays at 3 p.m., followed by Furious George at 5:15 p.m. and headliner The Rising at 7:30 p.m.
At dusk, the city of Dunkirk and Starfire Corp. will present the largest fireworks display in the county of Chautauqua over the port of Dunkirk.
"We are so fortunate to hold our annual 4th of July celebration along the beautiful shores of Lake Erie and the Dunkirk waterfront," Roses said. "Dunkerque Festivals have done a great job of hosting events for our summer season, so hopefully our community will be lucky enough to take advantage of all the specials."
Vendors for weekend events include Taylor's Doughboy, Leworthy's Concessions, Tony's Waffles, Arly & Izzy's, Charlie's Curley Fries, Serving Up Smiles, Merritt Winery, Ivy League Psychic Medium, Santillo's, Franklin's Honey & Apples, Campi's Pizza, Fun B-Que Novelties, TNT Foods & Sweets, and Whiz Whip.
Fireworks sponsors include: AW Farrell & Son, Dunkirk Falcon Club, Kosciuszko Club, Hometown Insurance, DFT Communications, Lake Shore Paving, Dunkirk Yacht Club, Barton & Loguidice, Beach House Bar & Grille, Community Bank, NA, Pizza Village, Moniuszko Social Club, Ellman's Garage, Lock City Supply, Greenman-Pedersen, Dunkirk Motel, Valley Tire Co., Mc-Graw-Kowal Funeral Home, St. George Enterprises, Putnam Record Insurance Agency, Add Lumber, Kravitz Tree Service , DPC, G&E Tents, Casale Plumbing Heating, Main Wine & Spirits and Lakeside Precision.
For more information about the event or to become a holiday weekend vendor, please visit www.cityofdunkirk.com, Facebook at Dunkirk Festivals & Special Events, call Ryan Hall (716) 366-9886 or by e -email to [email protected]