Tamagotchi Pix Party release | HYPEBEAST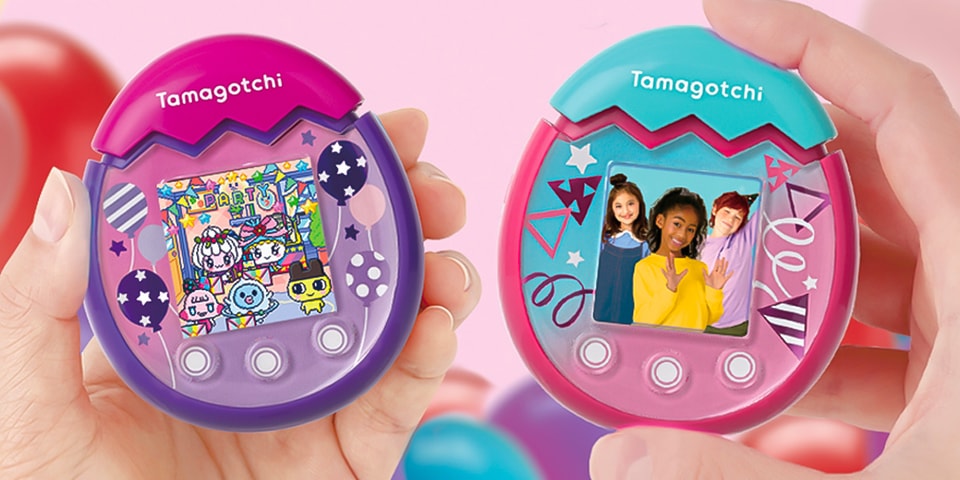 After the release of the Tamagotchi Pix last year, Bandai Namco is back to present the "Tamagotchi Pix Party". Building on the digital device with built-in camera, the update lets you have get-togethers in your decorated room with your virtual pet by sending invites to friends.
The Tamagotchi Pix Party features a fresh new look with new games and features for a party in your palm. Bringing together fan-favorite Tamagotchi characters, the device offers a festive twist on the familiar virtual pet experience.
Available in "Confetti" and "Balloons" shells, Tamagotchi Pix Party features a new party play area, cooking, mini-games like BINGO, Gift Game and DJ Play, plus a cast of new characters to find and to raise.
"Tamagotchi fans love seeing their virtual pet interact with other Tamagotchi characters, so we've enhanced the experience so they can throw a party and see them
mingle like never before," said Tara Badie, Bandai Namco Toys & Collectibles America, Senior Director of Brand Strategy. "The Tamagotchi Pix Party celebrates everything fans love about Tamagotchi while ramping up the fun with festive new features!"
The Tamagotchi Pix Party is available now for pre-order via Amazon and will see an official release on June 30.
In case you missed it, the fourth collaborative release of KAWS and HUMAN MADE features household items.