Surprise party for Ted | Shepparton News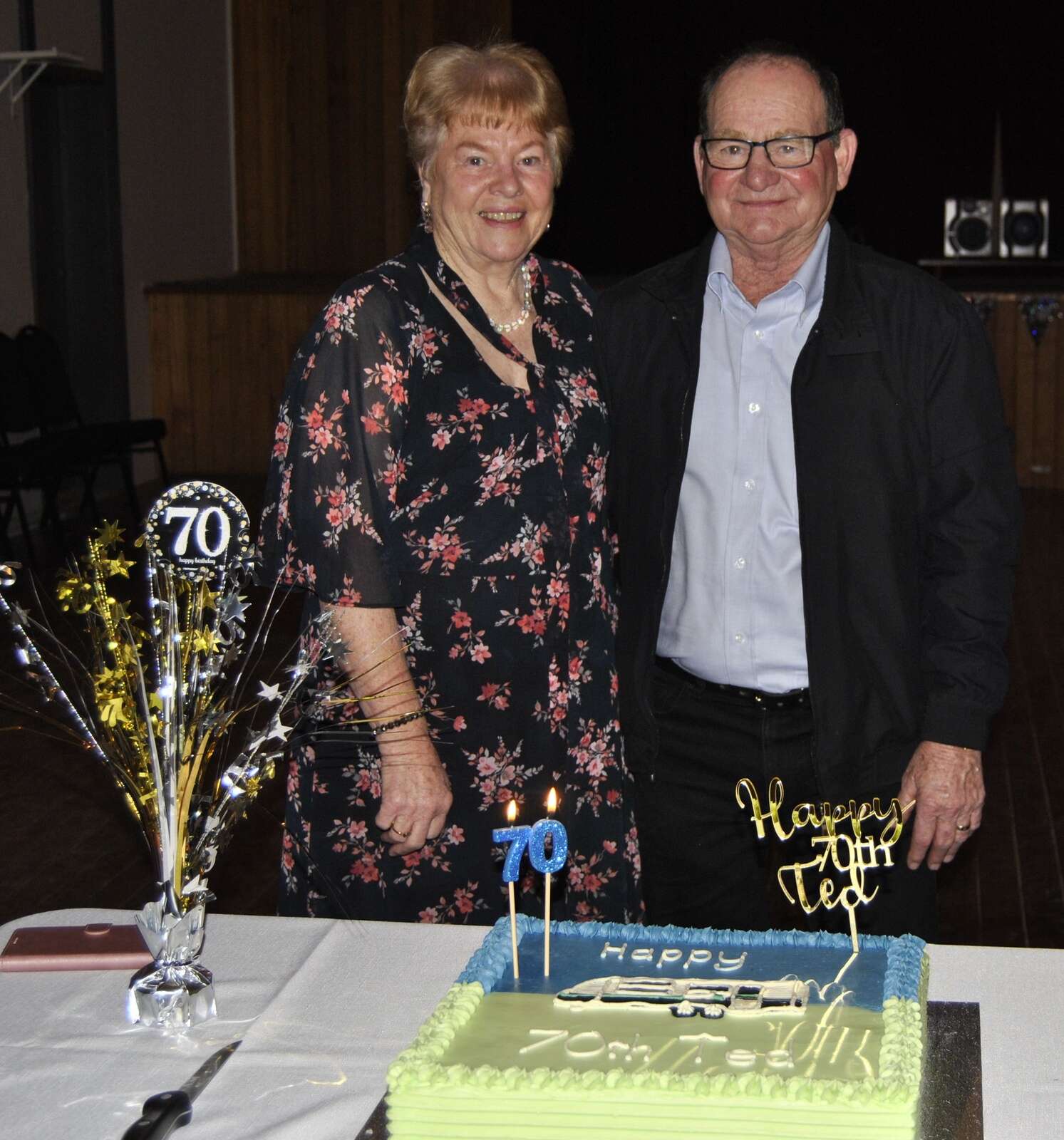 Ted Gray received a nice surprise last Saturday night.
He thought he was going to his sister Anne's house for a barbecue to celebrate her 70th birthday and ended up at the School of Arts Hall.
He had already received a surprise when Jan's sister, Cathie, and her husband, Bill Levy, showed up at the Albion Park gate, but still couldn't figure out what was going on.
He forgave Jan when he had a great evening with family and friends waiting in the lobby to help him celebrate this special occasion.
Also in attendance were his daughter Melanie, her husband Shannon and their children Haydn, Alyssa and her boyfriend Justice, Ted's sister Anne and her brother-in-law John, and Ted's youngest brother Jack.
The delicious meal beautifully prepared and served by Kate Murray and the girls, along with the official part of the evening and the cutting of the cake, was followed by a dance to end the celebrations.
• • •
Finley Golf Club is currently promoting a 'Get into Golf' program for women which the club was fortunate enough to be able to run in October, with the help and support of Golf NSW.
The program is a one-hour lesson for six weeks, starting Sunday, October 9 at 10 a.m.
This is a beginners course that aims to teach women the basic skills of golf in a fun and relaxed environment.
Normally, this course costs $99 for each participant.
But with the support of Golf NSW, the club is able to offer it free to the first ten women who sign up.
For more information and to register, go to nswgolf.org.au/womens-golf.
•••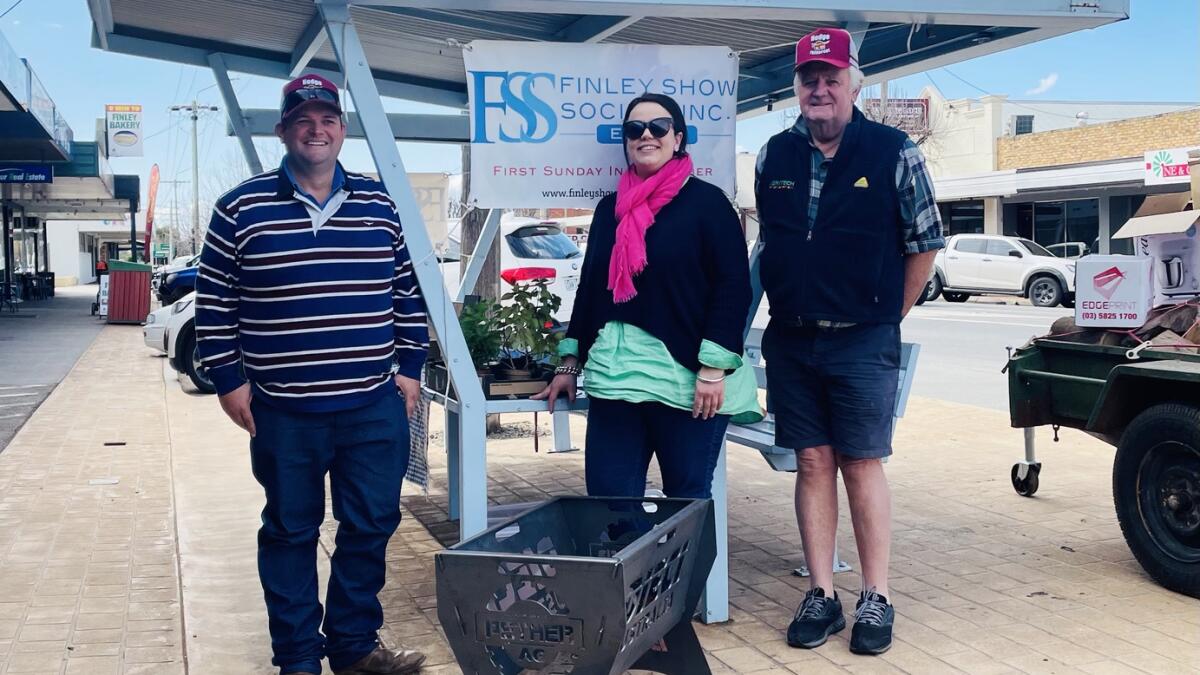 The Finley Show Society held a very successful street stall last Friday and would like to thank everyone who helped out in any way and the community for their continued support.
The winners of the raffle were: Hearth donated by Pether Ag – Renee Grimwood; gift box courtesy of Bowerbird Gift Co. – Sarah Pascoe; timber trailer – Scot Isedale.
With only two and a half weeks until the day of the show, it's time to pick up a copy of the show program from the SRN, post office or news agency, or view the online version on the website a spectacle.
Be sure to check closing dates as sections vary.
The show secretariat will be open from Tuesday 30 August from 10 a.m. to 4 p.m.
•••
Finley CanAssist President Pat Radford and Treasurer Mark Keran were delighted to recently receive a check for $1,000 from Finley MenShed, from Gavin Butcher and Bill Rowlands.
Finley CanAssist provides personal and financial support to members of our local communities on their cancer journey.
Pat expressed his sincere thanks to the members of Finley MenShed and assured them that the contribution would help immensely.
Patrick Kelly of Finley Little Athletics was also on hand to receive a generous donation from Finley MenShed.
Patrick added that the financial assistance was much appreciated and very beneficial for the younger members of our community.
The organization is only just becoming active again following the COVID-19 restrictions over the past two years.
The club meets at Finley Recreation Reserve on Fridays at 5:30 p.m. and will start again this Friday.
Plans are well advanced to celebrate the organization's 50th anniversary on October 30.
New members are welcome and encouraged to take advantage of a two-week trial period before deciding to join the club.
Just a reminder that the annual Pink Day Out is being held today at Finley Golf Club.
It is again hosted by Joanne Dean and sponsored by Finley Bakery and Patisserie.
Sponsors have generously donated some of their award-winning lamingtons.
Everyone is invited to come to the club, whether they play golf or not, enjoy a coffee and a cake and participate in the raffle with lots of prizes.
All funds raised are used to find a cure for breast cancer.
•••
The Finley Lions Club draw season is coming to an end in the not-too-distant future.
Don't miss the opportunity to win a nice trailer of wood to keep the house fires going.
Darren 'Scooter' McDonald was the lucky winner (again!) last Saturday.
Darren is a big supporter of Lions Club fundraising.
• • •
Articles for 'From Finley' can be submitted by calling 0428 293 922 or emailing [email protected] Items can also be left at South Riverina News Desk.
Please include a contact name and phone number.