MEMPHIS, Tenn. – Driving to (or through) Memphis, you can't help but notice the giant pyramid. Standing 321 feet tall, it towers over most of downtown in homage to the city's Egyptian connections.
If you look up carefully, you'll see a bridge lit up all around…and people on that bridge. If you're lucky enough to stand on this bridge, you can get a spectacular view of the city with the calm Mississippi River on one side, the bright lights and big sounds of a bustling downtown on the other.
Built in 1991, the pyramid began life as an entertainment venue and later served as an arena for the Memphis Grizzlies NBA team. He has a long history of dreams and plans and ultimately problems. After being closed for years, it opened as Big Cypress in 2015, a hotel and entertainment venue built by Johnny Morris of Branson's Big Cedar fame. Big Cypress has a giant Bass Pro store in the middle.
About 32 stories tall, Big Cypress has about 100 hotel rooms (only on the second and third floors), an archery range, shooting range, laser shooting range, spa, bowling and large aquariums with daily fish talks plus bars and restaurants. One of them, the Lookout, sits atop the pyramid and is unbeatable for its views. Take the glass elevator to the top ($8 each way) for a view even if you're not a hotel guest and even if you're not planning to dine there.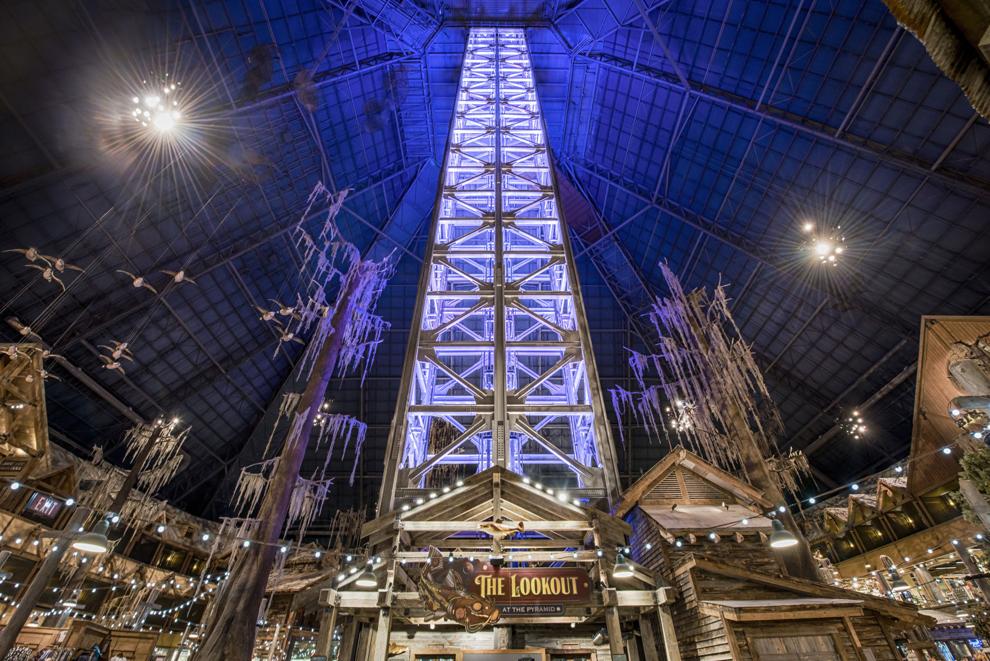 When Memphis was settled in 1819, the founders named this Mississippi River city after the ancient city of the Nile in Egypt. You'll see other references to Egypt throughout the city, including the hieroglyphic entrance to the zoo (plus an Egyptian-style obelisk and temples once you enter the zoo, and a lighted sphinx during the holidays). There's also the Egyptian art collection at the University of Memphis (and an exterior replica of a statue of Ramses II) and works from antiquity at the Brooks Museum of Art.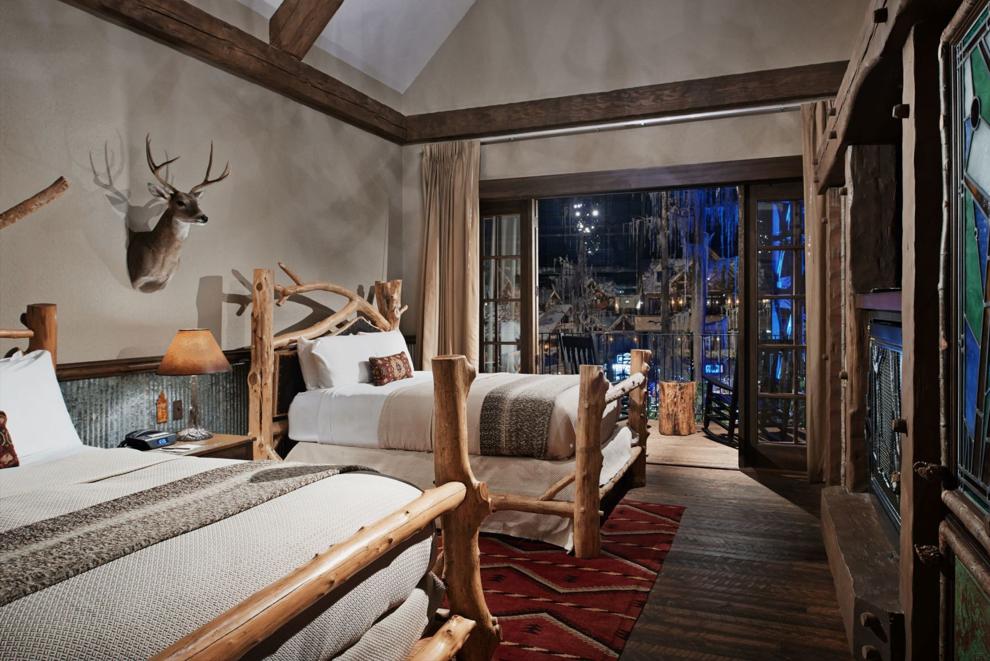 Rooms at Big Cypress shy away from the Egyptian motif, but they're all the rustic elegance you'd expect from an upscale Johnny Morris property. Some rooms have a terrace that overlooks the Bass Pro shopping area and the inland cypress swamp. From them you can observe alligators, fish and ducks below. But maybe splurge on a room with a loft, called Fly Fishing Lodge. Or the Treehouse Room, which sleeps six. On a recent girls trip, we had a junior suite with doors to an outside terrace with a seating area, perfect for a drink after the hotel bar closed. Rooms start at $430; big-cypress.com
Other things to do in Memphis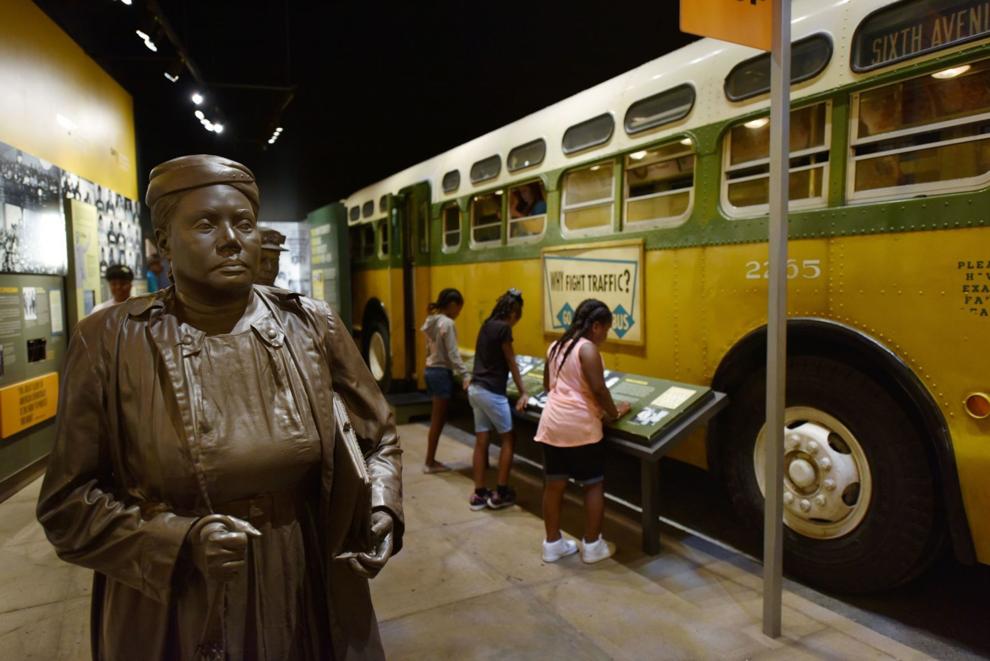 National Civil Rights Museum: For a museum to be great, it must both educate and move you. And it's one of the best I know. At the site of the Lorraine Motel, where Reverend Martin Luther King Jr. was assassinated in 1968, you will begin the slave journey to America. You will then move on to exhibits where you can sit at the lunch counter with 3-D characters, or on a bus with Rosa Parks. Exhibits and films take you back in time, with chilling photos of the Ferguson protests near the end of the museum. The highlight of the self-guided tour takes you to the room at the Lorraine Motel where King spent his final hours. $18 (timed tickets must be purchased online); civilrightsmuseum.org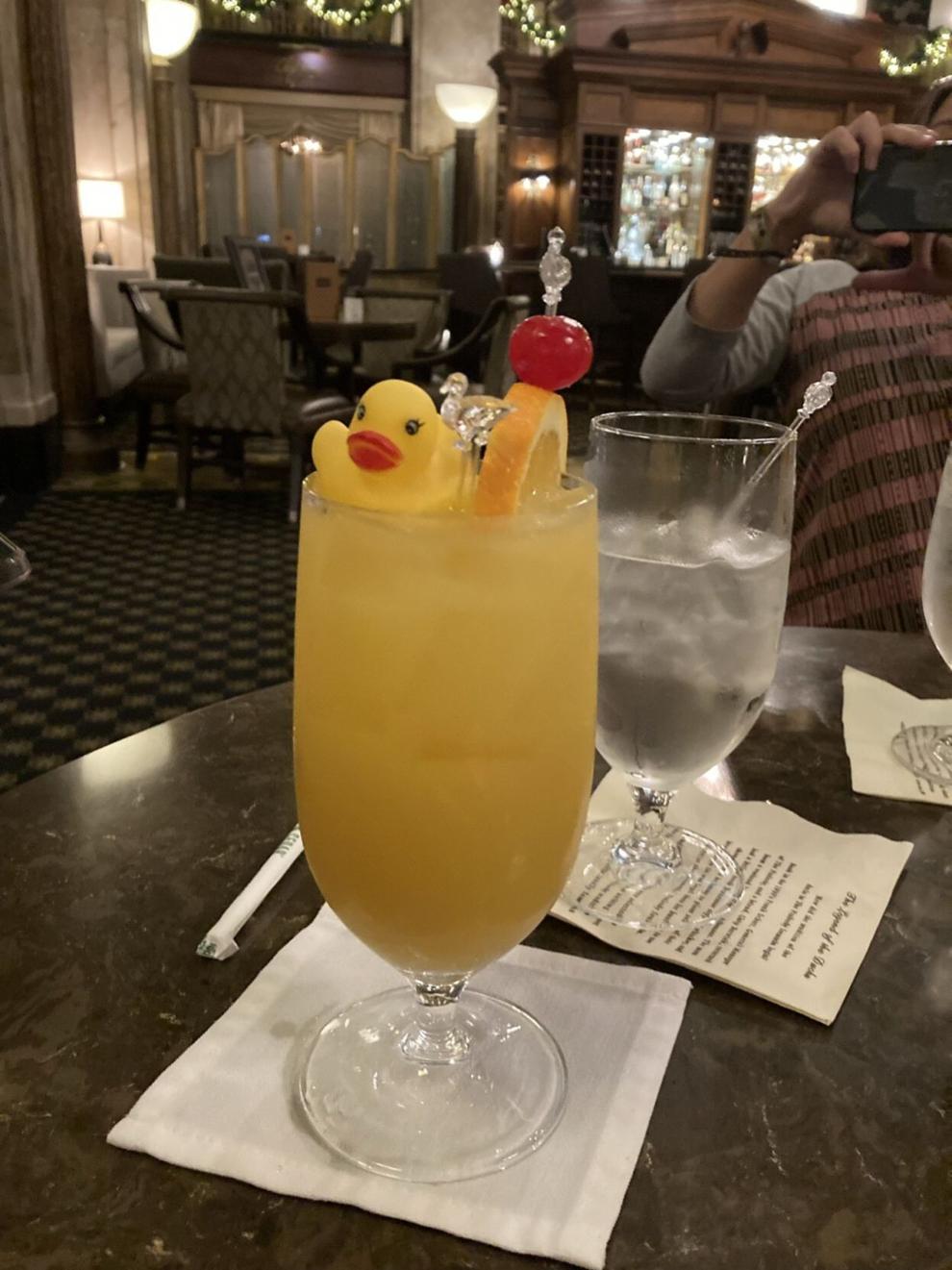 See the ducks: Rooms at the Peabody are deservedly gorgeous for one of the city's most upscale hotels, but even if you can't afford to stay there, stop by one morning or afternoon to see the famous Peabody ducks. Under the direction of the duckmaster, they travel from their rooftop penthouse by elevator to the lobby at 11 a.m. each day for the famous Duck Walk. They spend their day frolicking in the lobby fountain, then at 5 p.m. head for the elevator to go home. They've been doing it since 1933. Arrive early to get a good seat in the lobby or sit at the bar, where you can order a Rubber Ducky cocktail for $12.50. The rum and juice drink comes with a duck stick and, of course, a floating rubber ducky. Free; Peabodymemphis.com
Memphis Zoo: I visited the zoo during its special Christmas lights event in December. Everything from the lighted ferris wheel to the 'snow' falling from the sky at the entrance was simply enchanting. But I will go back to see the exhibits which were closed at night, especially the China exhibit with its 50 foot pagoda and giant pandas. Ya Ya and Le Le are two of the few giant pandas at just four US zoos. The China exhibit also contains waterfowl, deer, otters and cranes. The Animals of the Night exhibit was open when we visited, and it was hopping: aardvarks, porcupines, bats, sloths, lemurs, and the cutest wombat ever were the highlights . $21; memphiszoo.org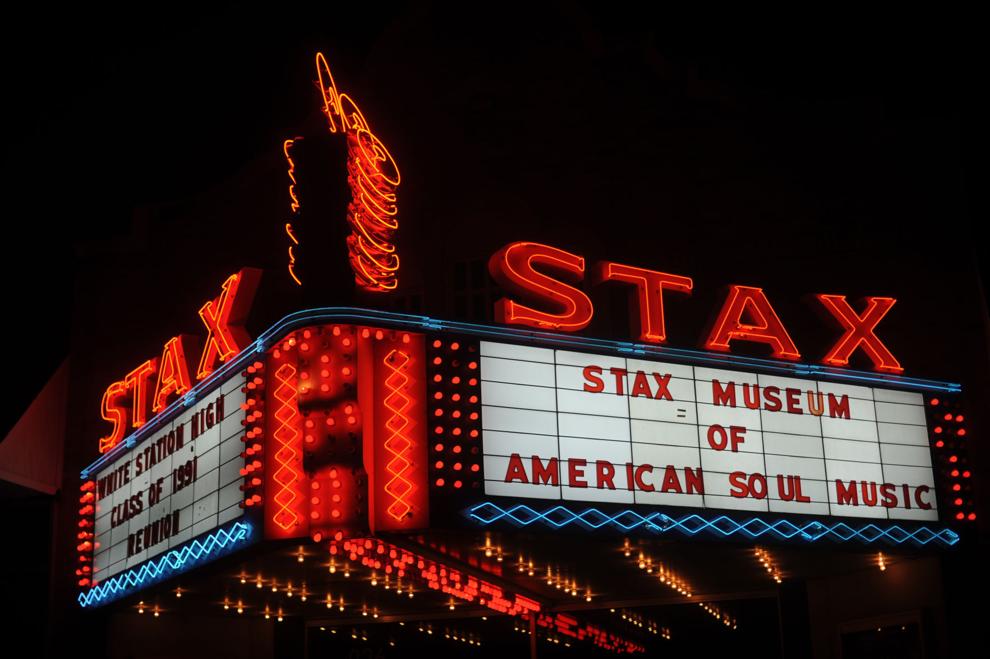 Stax Museum: This museum is dedicated to soul music on the site of the original Stax Records. Inside, discover interactive music exhibits, a dance floor, and more than 2,500 artifacts that tell the story of American soul music, from Isaac Hayes to Otis Redding to Aretha Franklin. Explore more music in Memphis by visiting the Sun Studio (where Elvis, Johnny Cash, and Jerry Lee Lewis recorded), the Blues Hall of Fame, the Rock 'n' Soul Museum, and more. The fee is $13; www.staxmuseum.com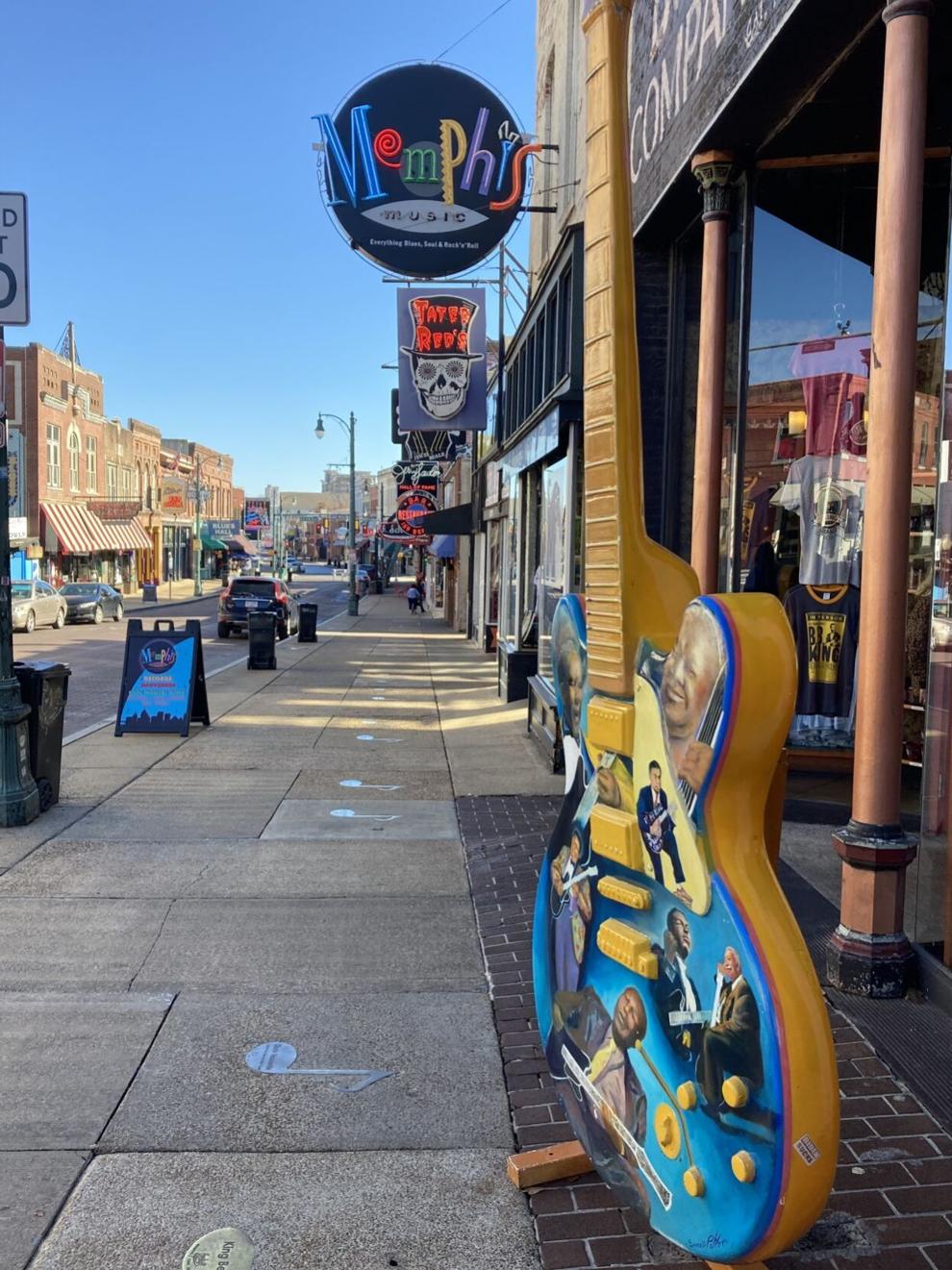 Beale Street: Beale Street, one of America's most iconic entertainment districts, can be a bit overwhelming, especially at night when the crowds are pouring in and the neon lights are glowing. If you're looking for great music, BB King's Blues Club is the place to go. But most bars seem to have live music on weekends. Alfred's has a fantastic rooftop bar where, if you're lucky enough to sit down, you can watch all the action on Beale from above. And don't miss WC Handy Performing Arts Park, right on Beale. During the warmer months, a stage hosts concerts, but you can also find talented street musicians. www.bealestreet.com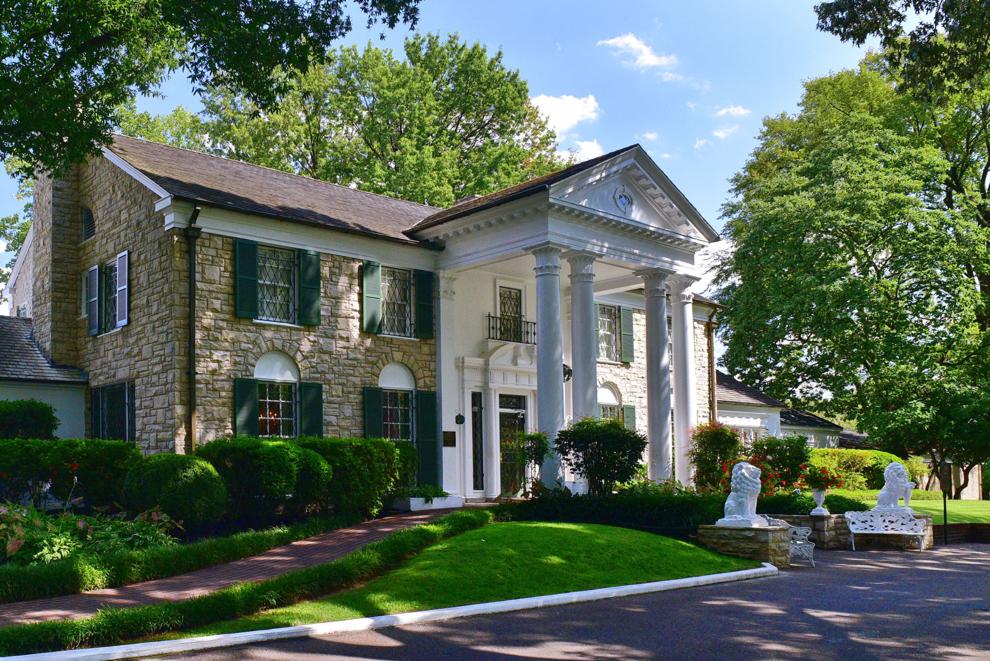 Graceland: How to go to Memphis and not go to Graceland, the famous home of the king himself, Elvis Presley. OK, I didn't do this trip. But I've been there before, and it's worth it. All of Presley's original touches remain in the mansion he bought in the 1950s, from the jungle room with carpeted ceiling to the meditation garden. Other buildings on campus include the 200,000 foot Elvis Presley Memphis with about a dozen exhibits. On-site restaurants include Memphis BBQ and Gladys' Diner, which serves peanut butter and banana sandwiches. Don't miss the Jungle Room Bar in the new Graceland Exhibition Center. You can even now stay at the Guest House, a four-star boutique hotel on the property. Tickets start at $48; graceland.com
Where to eat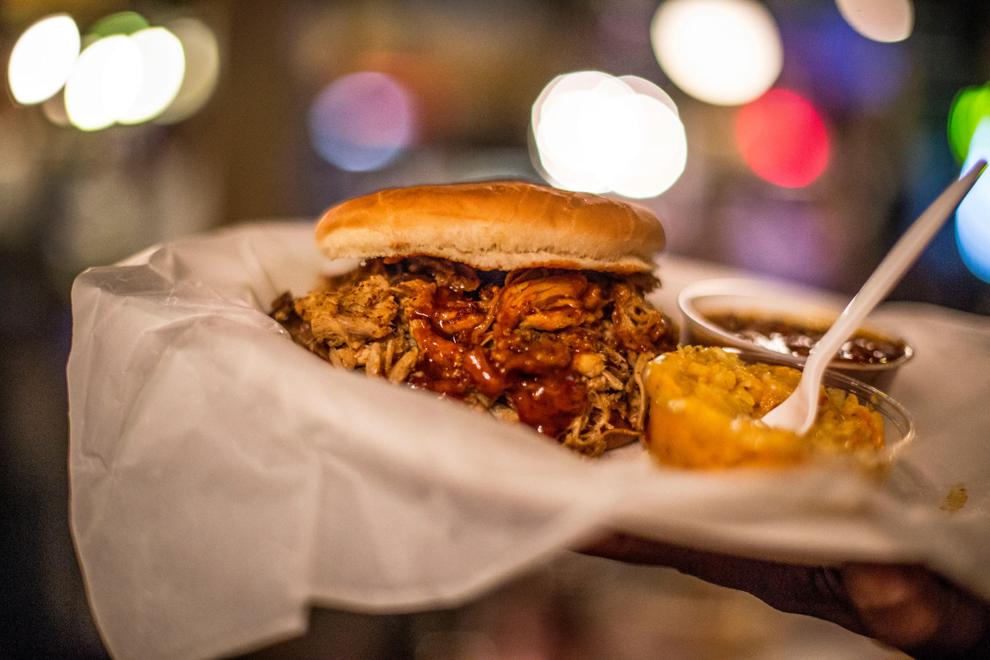 Barbecue is the big thing in Memphis, and Central BBQ with four slots is certainly the best known (and for good reason). But you might also want to try some of the smaller places like the Bar-BQ Shop or, my favorite (not that I've tried everything!), Charlie Vergos Rendezvous.
If you are looking for a retro restaurant, try Blues City Cafe, located near Beale and the Peabody. Don't miss the gumbo cheese fries ($14.99).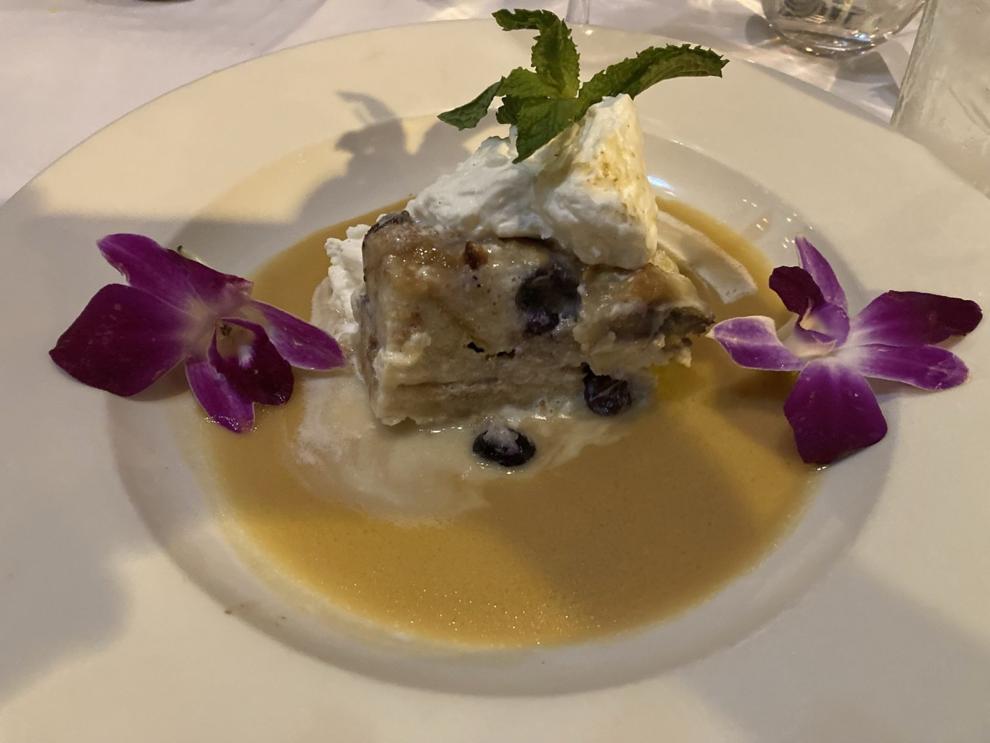 Southern-inspired cuisine is my favorite reason to visit Memphis. Felicia Suzanne's, which closed its downtown location in December and will reopen in a new location in March, will hopefully retain its menu of deviled eggs with salmon, oysters, crawfish dumplings and a most unusual sandwich, BLFGT chili cheese with bacon and fried green tomatoes. ($14). We had a decadent meal at Rizzo by Michael Patrick. Starting with lobster corn dogs as good as they sound, to his famous award-winning chicken pot pie ($24) made with andouille sausage and a perfect crust, and onto his blueberry bread pudding with white chocolate and bourbon glaze ($9), it was an almost perfect meal.
And don't miss the To look for back to the pyramid. A bar in the center of the restaurant features a giant aquarium, and the menu reminds you of its Big Cedar roots, with elk sliders and venison and duck sausages on the charcuterie board ($24). Ginny Morris' fried chicken is a favorite ($25), but in the end, the best part is the view from 32 stories above Memphis. Bring your wine to the gazebo balcony and toast to a great trip.
Getting There • Memphis is about a five-hour drive from St. Louis