SF's famous pancake party host is leaving town. But not without a last hurray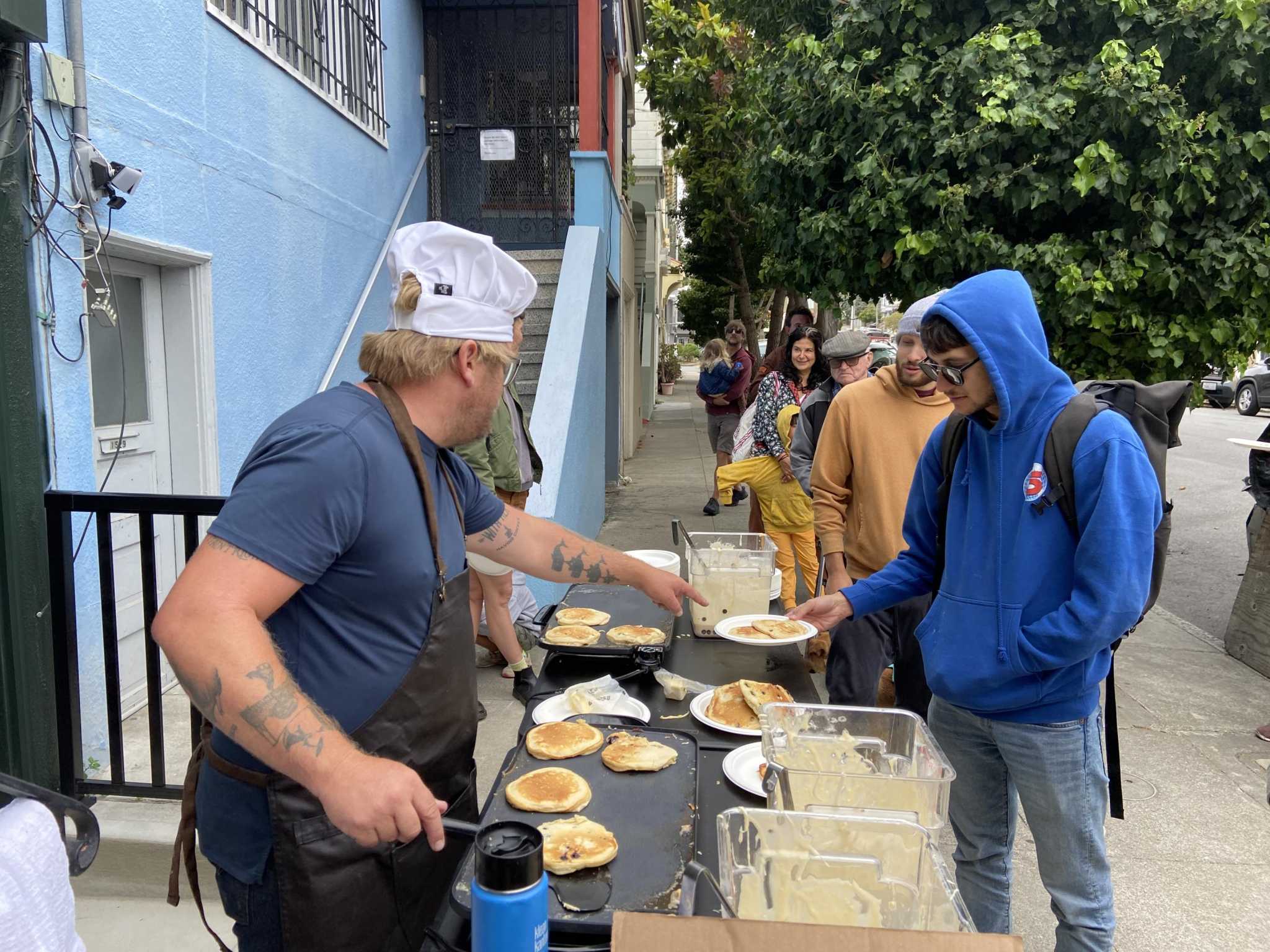 It was Curtis Kimball's last day in San Francisco, so he decided to throw a party.
But it wasn't just any party. It was one of Kimball's now-famous pancake parties, where he stands outside his Bernal Heights home, baking free pancakes for anyone who stops by – a way to build community and learn get to know the locals.