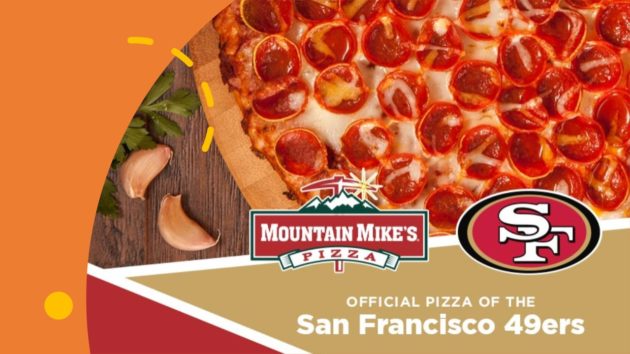 The San Francisco 49ers are back in the playoffs, rekindling an old rivalry with the Dallas Cowboys & Mountain Mike's is here to help you celebrate!
Mountain Mike's, the official pizza of the San Francisco 49ers, wants you to have a game day experience for the 49er Faithful Playoff family pizza!
Be sure to tune in to the KSRO Morning Show with Michelle Marques & The Drive with Steve Jaxon for a chance to win a $ 25 gift card to Mountain Mike's. Each winner will then be entered into the grand prize draw for a family pizza valued at $ 150. !!