Labor veteran Wayne Swan shakes the box for work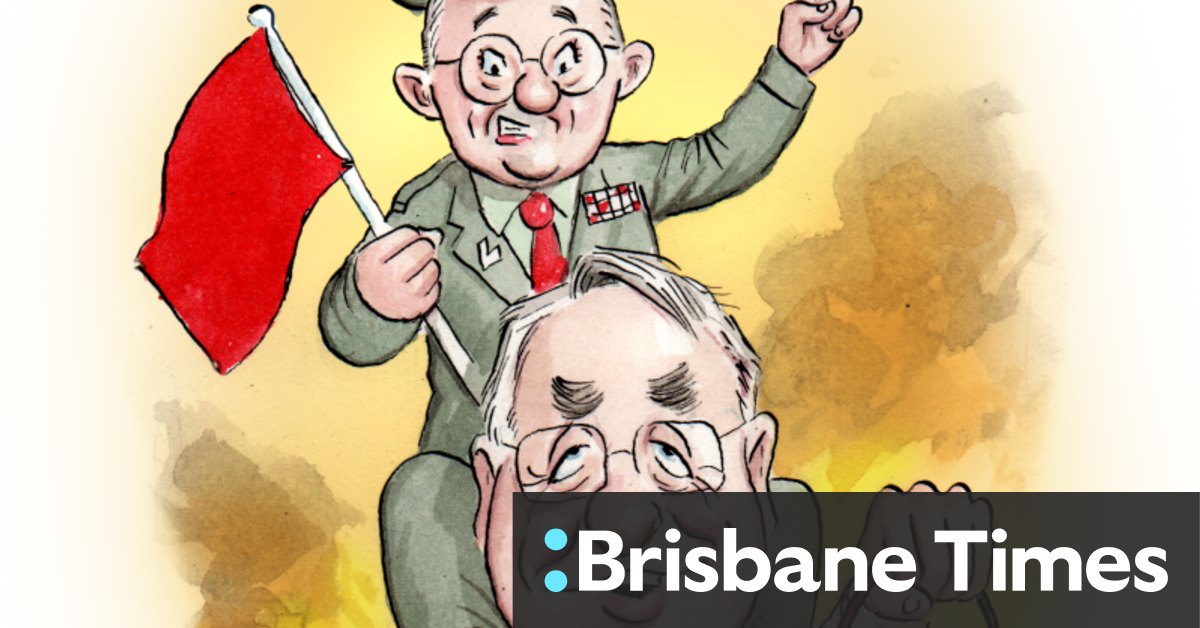 TEAL RAW OFFER
A change of government brings a wave of new and old faces to Canberra. Seasoned political operatives from as far back as the Keating and Rudd years are now trying to get a piece of by Anthony Albanese Better future.
But the competition is hot. As CBD reported last week, the Minister of Health Mark Butler has already started filling positions, but it may be some time before the rest of the Department of Labor gets its recruiting teams in place. Expressions of interest closed last week and some interested parties were told the government had received more than 4,000 applications.
Although this seems like a terrifying number of CVs, it still does not exceed the approximately 7000 received after by Kevin Rudd 2007 "Rudd-slide".
In the meantime, spare a thought for the glut of freelancers who can't even be hired for key positions like chief of staff yet because they're still waiting for the prime minister's office to give them the go-ahead.
"It will be a longer process to recruit Mon's chief of staff, political/legislative advisers and media adviser, as these 'personal staff' positions are a gift from the prime minister, rather than a statutory right," he said. said the MP for Kooyong. Monique Ryan said in its recent newsletter.
So far, the green light is still caught in the bureaucratic quagmire that accompanies a changing of the guard. Welcome to Canberra.
NDIA BOSS TO UNZIP THE LIP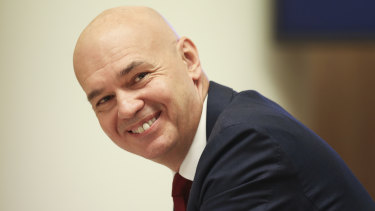 Outgoing boss of the National Disability Insurance Agency Martin Hoffman must have some stories to tell.
Hoffman had a strained — and at times downright hostile — relationship with sections of the disability sector, roughly since the start of his appointment in 2019 by the then Minister for Disability Services. StuartRobert.
Loading
Hoffman's tenure has sparked much controversy, including fury over his push for independent assessments of plan claimants, a political war over the plan's affordability, and a growing number of challenges to agency decisions.
The chief executive resigned from his $720,000-a-year job this month – a week after the new minister was sworn in Shortened invoice who has been outspoken in his criticism of Hoffmann's efforts in the work – and has kept his own advice ever since, saying little or nothing publicly and refusing interviews.
But that will change on Thursday when the outgoing chief executive joins some big names – including the ABC Leigh SalesGreen senator Jordan Steele Johnformer Disability Discrimination Commissioner Graham Innes and Shorten himself — at a two-day national conference hosted by disability service company DSC.
There will be no speech from Hoffman that day, and he will not take questions before the event, where he will be interviewed by the ABC Radio National presenter. Patricia Karvelas.
But Hoffman told conference organizers he had "a lot to say." It looks promising, and it's not too late to get tickets.
SAY "CHEESE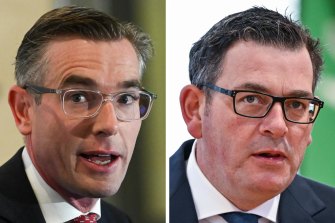 We are intrigued to learn that NSW Premier Dominique Perrotet joined the relatively new – but growing – trend for Australian elected officials to have an official photographer on staff, with the hiring of a snapper Toby Zerna of by Rupert Murdoch Sydney Tabloid The Daily Telegraph.
Loading
Perrottet follows Tony Abbott, Malcolm Turnbull, Scott Morrison and Shortened invoice to have a professional shooter on hand to capture those special moments. Everything is very presidential.
Victorian Prime Minister Daniel Andrews has long followed the traditional Australian approach to official images – a wobbly effort taken by a junior staffer with an SLR and duly posted about Andrews' oversized social media presence.
So we asked Andrews' office if he would consider adding a bit of tweaking with a taxpayer-funded professional behind the lens.