Ketchikan City Council refuses to cancel scheduled Drag Queen Storytime event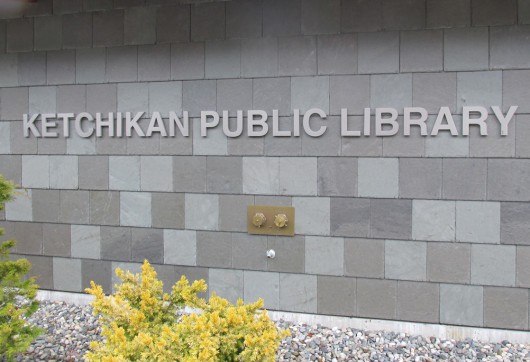 Ketchikan City Council on Thursday refused to cancel a Drag Queen Storytime event scheduled for later this month at the city library after some community members raised concerns about the event celebrating Pride Month.
Three members of the public came to the city council on Thursday to oppose the protest planned for June 17, including Laura Antonsen.
"I strongly disagree with the use of my hard-earned taxes for this type of program," she said. "It's not appropriate on any level for impressionable young kids who aren't allowed in bars or places where these highly sexualized adults perform for other adults."
Ketchikan Public Library Director Pat Tully told KRBD on Friday that during story time on June 17, a drag queen will read a book to preschoolers at an event lasting about half a year. -hour designed to encourage self-acceptance.
"The drag queen, whose name is Luna, she's going to read a book called 'Drag Queen's Hips Go Swish, Swish, Swish.' It's sort of based on the song 'Wheels on the Bus,'" she said. "It has wonderful illustrations. It's really a picture book and very much for young readers.
Tully declined to identify the drag queen beyond her stage name, except to say she works in education. Tully says the library doesn't pay Luna, nor does it usually pay guest readers for story time. She says most of the guest readers are city employees, from policemen to garbage collectors, or well-known figures like master Tlingit carver Nathan Jackson.
Back at the council meeting, five residents spoke in support of the Drag Queen Storytime event. Frankie Urquhart read a statement on behalf of Luna.
"I hear the concern about Drag Queen Storytime and understand that the concern comes from a place of misinformation and a lack of knowledge on the subject. I encourage those who oppose it to seek credible resources and information before launching hate speech. That being said, we must also call this behavior what it is: homophobia," the statement read.
Council member Riley Gass said he didn't know about the event until after the deadline to add items to the agenda for Thursday's meeting, so he attempted to add the subject in the middle of the meeting.
Mayor Dave Kiffer declared the motion out of order. He said that because the topic was not on the agenda, the state's open meeting law prohibited the council from taking action.
"We didn't say to the public, 'Hey, we're going to vote tonight – what do you think? "", Did he declare.
Gass appealed to the board to overrule Kiffer with a five-member supermajority vote.
Council member Mark Flora voted against bringing up the subject. He said it was not the board's job to micromanage library events.
"I have been on the city council for six years. Library managers and other department heads, all other department heads, have never submitted their day-to-day work to the municipal council for approval. I think we need to stop and take a moment to realize what our role is," Flora said.
Gass' motion failed with only three votes in favour. He was joined by Council member Jai Mahtani and Abby Bradberry in voting in favor of the measure.
The board may address Drag Queen Storytime at its next meeting on June 16, a day before the scheduled event.