God of War Creator Says First-Party Games Will Be at "With Flying Colours" PlayStation Showcase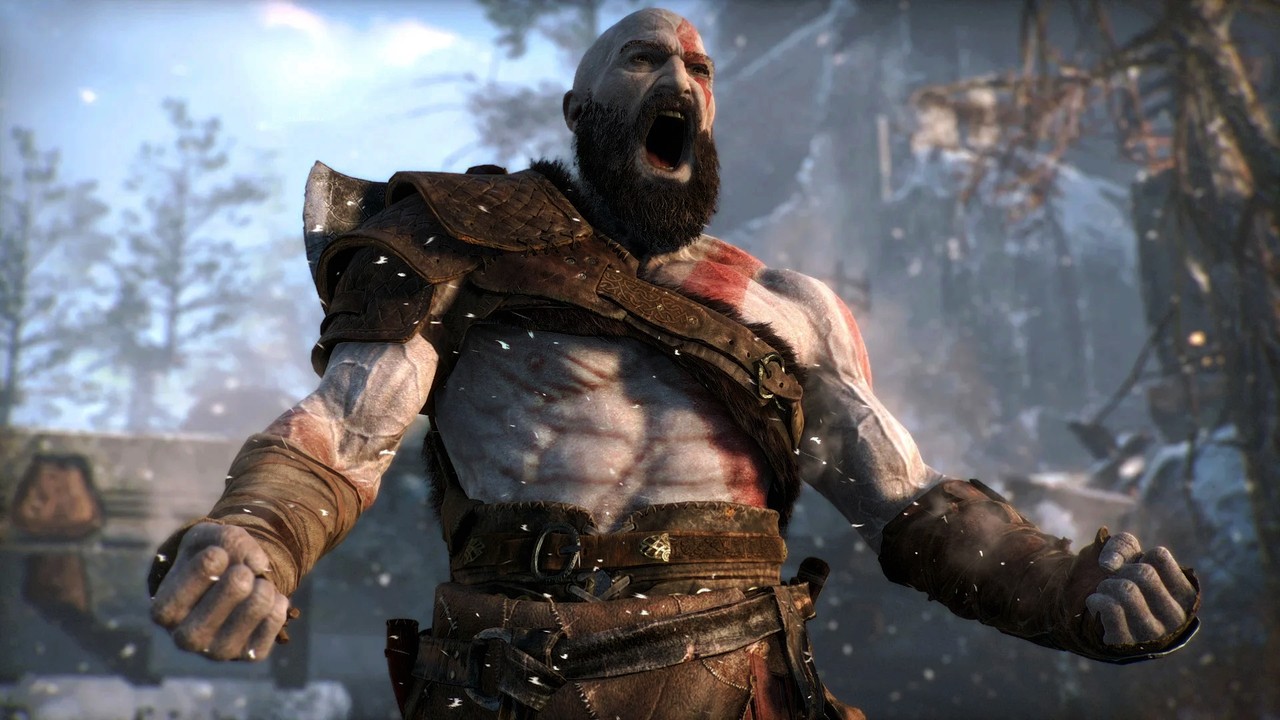 The man who spearheaded the creation and design of the original God of War is David Jaffe, also known for creating another beloved PlayStation series with Twisted Metal. Today, he's put game design on ice and regularly does live streams and YouTube videos. The ex-designer's outspoken demeanor isn't for everyone, but every once in a while his connections and knowledge of the industry reveal some interesting bits. Case in point: Next week's PlayStation Showcase.
In a video on his YouTube channel, Jaffe briefly discusses what to expect from Sony's presentation in September. He recalls a conversation he had with someone about the event, who was worried it would disappoint and they wanted to see the "Big Sony stuff". Although he wouldn't say what he knows will be shown on the broadcast, Jaffe responded by saying, "…You won't be disappointed if you're looking for the traditional, awesome first-party PlayStation."
He says the Sony teams will be there "with flying colors", and he's "so excited to see people's reaction". Jaffe adds that he has yet to see the games he is referring to, but is "very proud" of the developers at Sony and what they are working on.
By the way, in the same video, the designer mentions that he's heard that God of War Ragnarok – "or whatever they call it" – is aiming for a playtime of around 40 hours, which would be a big step forward from the previous entry. As to whether the anticipated sequel will be at the PlayStation Showcase, Jaffe says he "[doesn't] don't know anything about it".
More recently on Twitter, Jaffe shared a tweet hinting at future PlayStation projects: "I just discovered a new [PlayStation] game they are creating – no idea when it will be revealed (maybe next week, maybe not) but know when it does, people will lose their minds! Badass!!!"
In another one video just released today, Jaffe clarifies his comments in the tweet above and the previous video. He says there are "certainly two things that will be shown" coming from PlayStation Studios that will make fans happy. The game he talks about in his tweet is a third game, which an industry friend had texted about. Whether or not this mysterious title will appear is unknown, but it looks like we'll be seeing at least two big Sony games next week. That's just what Jaffe has heard of, so who knows how much the platform holder will really reveal. Only a few more days until we know.
So, it looks like Jaffe is pretty damn excited for the impending show. When is PlayStation Showcase? Follow the link to learn everything you need. Is all this talk from Jaffe raising your level of hype for the event, or are you keeping expectations in check? Let us know in the comments section below.