Praised for her knowledge and insight, Sheryl Decker showed mixed emotions at her March 30 farewell party at McGinty's Wood Oven Pub in Divide. Two days later, on April 1, Decker officially resigned as Teller County Administrator, a position she held for 14 years.
Oh, she made an "April Fool's Day" joke, but Decker is indeed retiring after 26 years with County.
A private room in the restaurant was filled with county employees and friends, as well as her husband, Doug, and daughter, Sheridan. There were tears, laughter and hugs.
"This woman has an incredible knowledge of everything that happens in Teller County, the employees and the overall mission of each department," county attorney Paul Hurcomb said.
Prior to her promotion to chef, Decker served 12 years as an assistant to Greg Winkler. "You were a great recruit, and the success you've had after me is phenomenal," Winkler said.
Amidst all the praise and 'atta girls', was a portrait of a leader who inspired others to do their best while building relationships in the workplace.
There were plenty of jokes throughout the ceremony – employees enjoying the memories, some more enjoyable than others, at least to gauge the tone of the laughs.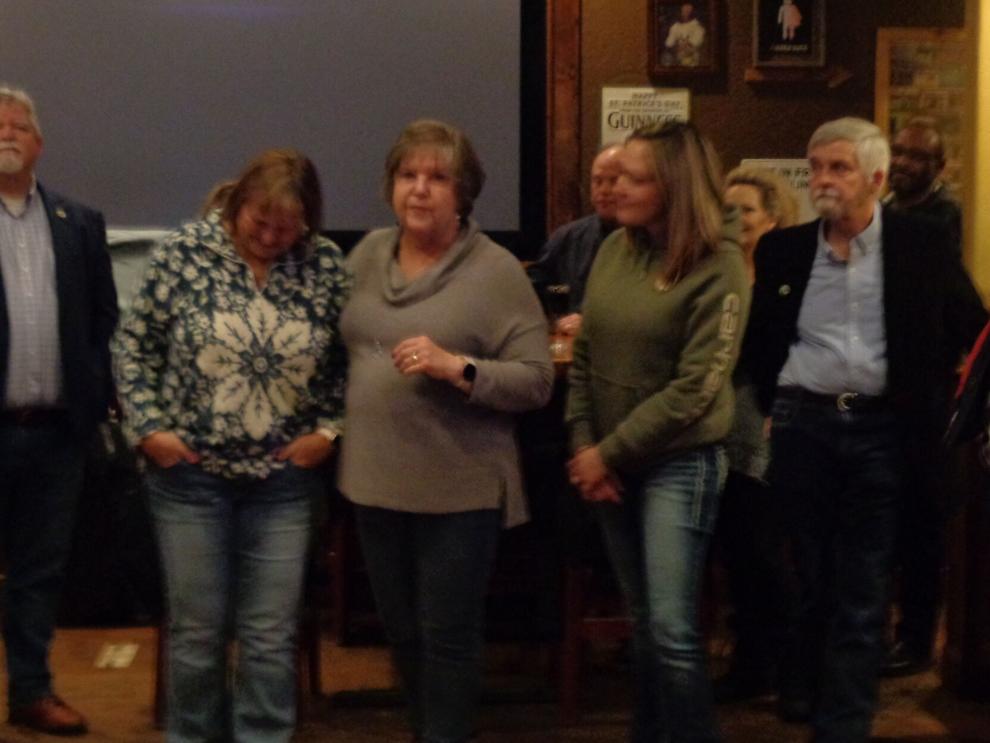 Each speaker contributed to Decker's leadership qualities. When the commissioners terminated the employment of the executive director of public health and environment in 2021, Decker convinced the former director, Martha Hubbard, to return and lead the department through COVID-19.
After more than a year, Hubbard, with Decker's approval, handed the leadership role over to Michelle Wolff. "I want to thank you both," Wolff said. "You saw something in me that I didn't see."
Either way, Decker guided his staff through the good times as well as the inevitable hardships. "Sheryl has been there for our agency; she supported us when we had no money," said Kim Mauthe, executive director of the Teller County Department of Social Services. "I will miss her!"
Mark Platten, director of Teller County Extension for Colorado State University, echoed Mauthe. "You always had my back and I appreciate that," he said.
While Decker is seen by many as irreplaceable, County Commissioner Dan Williams pointed to another of Decker's characteristics. "The definition of a good leader is teaching others to take your place," he said.
In addition to his effective leadership, Decker possesses this intrinsic quality which is not granted to all leaders. "My mom always taught me to be powerful and to be confident in myself," her daughter, Sheridan, said. "But she also taught me to have compassion for others. And you mean so much to her. You are part of my family, of course.
From the crowd, Hubbard spoke. "I gave your mom her baby shower," she said.
Sheriff Jason Mikesell highlighted Decker's spirit, his moral compass as well as his ability to enjoy life. Afterwards, the stewards presented him with a new golf bag as a parting gift.
Until a replacement is named, Lindsey Chapman, county director of human resources, will serve as interim administrator.