ASA and CaribSA organize the Valentine's Day event – Technical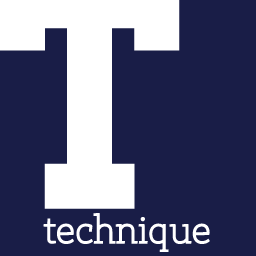 Last week, the African Tech Student Association (ASA) and the Caribbean Student Association (CaribSA) hosted a joint Valentine's Day event to promote community among members of the two organizations.
The event took place in the evening and was designed to help alleviate the holidays traditionally responsible for spikes in loneliness and depression on campus and in the country as a whole, while providing a safe space for students in the organization to come together and share experiences together.
"The inspiration behind was to throw a comical yet cute mixer for Valentine's Day for members of each organization respectively. The event has been held in the past, so it's partly about continuing the traditions," said said John Igieobo, a third-year CompE who serves as Membership Chair for the ASA.
The event began with a regular update of community events, as is the tradition with most club meetings. After the formalities, the event really began, with the students parting ways and receiving fun and comedic Valentine's Day-related prompts to help stimulate conversation and connection among community members. Members of both clubs then took part in a spin-off of the popular reality show, The Bachelorette, with the guys "courting" some of the girls to entertain the other members watching, who playfully cheered them on with compliments and motivational words.
The event then ended by enjoying a meal together. The clubs strive to provide a safe space for the black community through their community events and outreach programs.
"By hosting bi-monthly meetings, social events, and engaging in community outreach, each organization attempts to recreate a sense of belonging for students who identify as African or Caribbean, respectively. For example, GT ASA organized a Taste of Africa event in November at the Ferst Theater. Each organization plays an important role in connecting these students to each other at a PWI like Georgia Tech," Igieobo said.
The event takes place at the end of Black History Month, with both clubs firmly believing in the message of love, respect and unity within the black community. "We try to put smiles on the faces of our black students here at Tech! We put a lot of effort into this recent event to emphasize the theme of community and love within the black community," Igieobo said in reference to the role he sees the club playing. to promote and celebrate black history.
GT ASA and GT CaribSA are always open to new members, so hit up their instagrams, @GTA SA and @gt.caribsaif you want to participate or view a recap of the event.