Alvernia hosts the largest admissions event ever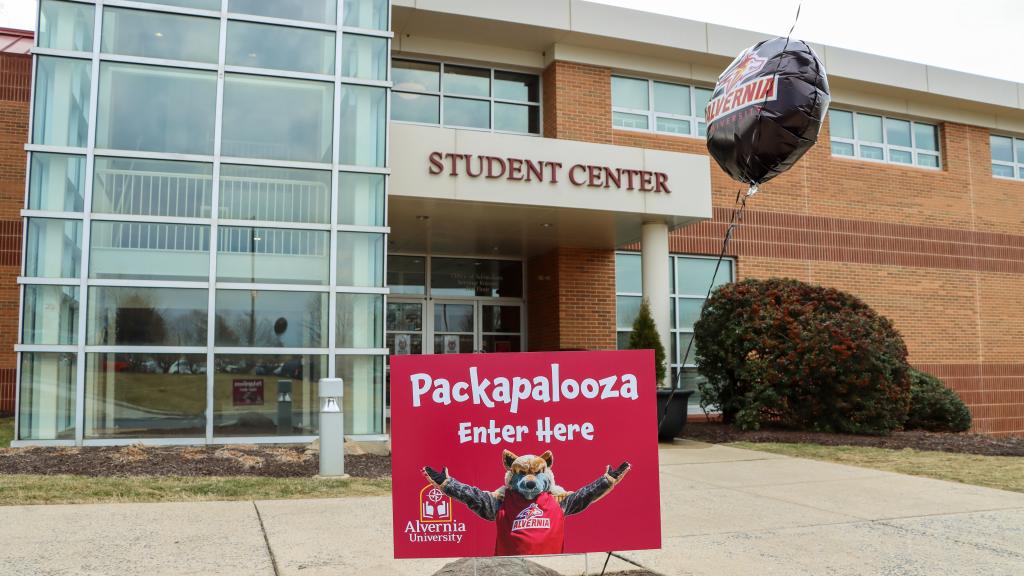 Inaugural Packapalooza event attracts over 325 prospective students
Alvernia University is hosting the largest admissions event in its 63-year history, welcoming over 325 prospective students interested in first cycle, diploma and accelerated baccalaureate curriculum at its inaugural Packapalooza event.
"As we look to enroll another record class of incoming students for the third consecutive year, and with the excitement generated by our new academic, sports and student life offerings, we were delighted to welcome the nearly 1,000 invited to campus for our first Packapalooza event," said Alvernia University Senior Vice President of Enrollment and Student Affairs. Marie-Alice Ozechoski. "Attendance at today's event is more than 50% higher than at all previous open house events. Our attendees were welcomed by the entire Alvernia family and had the chance to have meaningful conversations with those who make the transformative Alvernia experience possible.
Packapalooza has been designed to be a fully customizable open-hours experience so that prospective students can choose the tours, seminars and workshops that match their interests and needs and discover all the resources and support available to them at Alvernia. The event also included private meetings with faculty members, FAFSA attendance, food trucks and coffee with the president at the university's new Reading Town Center at 401 Penn Street.
Alvernia welcomed its two largest incoming classes in 2020 and 2021 and recently earned honors for helping first generation college students and the Audience Award for higher education in Berks County.
Through the Reading CollegeTowne and Pottsville CollegeTowne initiatives, Alvernia is expanding its academic offering, including the engineering programs and one Master of Medical Science in Physician Assistant Studies Program, and is a catalyst for economic activity in the communities it serves. CollegeTowne's initiatives have led to many new strategic partnerships that allow students to engage in new experiential learning opportunities through service learning, internships, and study experiences at school. 'foreigner.
More information on admissions, financial aid and the next visit days are available here.